The UDP320 is a fully digital PWD (pulse width modulation) amplifier that has no A/D conversion, no preamp and no analog signal path before the final output stage. It's kind of like a DAC with high power output capable of driving your speaker directly, but different from other amplifiers that are sometimes called powerDACs, as those are normally class D amplifiers with a DAC built inside.
The benefit of this technology is that the output is very clear and natural sounding and with a very compact size. There are fewer parts required which explains the small size, and also makes it possible to sell this great sounding amp at a low price.
The UDP320 has an upgraded output stage compared to the previous UDP80 and UD80 and now use the same output stage as the T4 amplifier, based on STA516BE in BTL mode.
Technology
The amp gets the i2s signal from SPDIF or USB and sends this digital signal to the STA320 controller where PCM is processed and sent to the STA516BE output chip as a PWM signal. This high quality conversion from PCM audio to DDXs patented tri-state PWM switching waveform provides over 100 dB SNR and dynamic range.
This is a very different technology compared to class-D amplifiers like our Tripaht amps, that takes an analog signal signal and process it in their controller chip (tc2000/1) and send the PWM signal to an output chip.
There is no on/off switch but the amp will go to standby mode when you turn the volume controll to minimum fully counter clockwise, and the current consumption is 10mA (0.5W).
The average current consumption with 88dB speakers listening at moderate volume is 100-200mA.
INPUTS
USB:
No drivers required. Many Android phone works. iOS require Apple camera connection kit adaptor. Savitech SA9023 USB receiver
Accept sample rates 32kHz, 44.1kHz, 48kHz, 88.2kHz, 96kHz and 16 and 24 bits
USB Asynchronous mode
SPDIF (optical):
Accept all sample rates up to 192kHz and 24bit
TOSLINK connector.
Auto detects USB or SPDIF input. SPDIF takes priority when both SPDIF and USB input is connected.
**No analoge inputs!
OUTPUTS
2x150W to 4 ohm@38V
2x120W to 8 ohm@48V
2x160W to 8 ohm@56V
Speaker outputs use banana style connectors. It is very important that you avoid shorting the output (connecting the + and – together) as that might damage the amplifier. The two negative outputs can not be connected together, as they are not commond ground.
Other specs
Fully digital amplification based on DDX output stage
Up to 100dB SNR
Requires DC input 12V to 48V (up to 56V accepted for 8 ohm loads).
DC input plug: 5.5/2.5 center pin positive
Size:120x85x34mm. (excluding volume control 17mm)
Weight: 350g
Power supply options
The short answer: 
Pick GST280A if you want an easy, ready to go solution, SMPS300RS if you can do some more installing yourself or LRS-350-48 if you want the cheapest solution.
The longer answer:
The UDP320 can be powered from 12V up to 56V and we recommend using a 48V power supply in most situations. For 4 ohm speakers the max supply voltage is 48V. It can be powered from 12V if that is what's available, but to get higher output suitable for common speakers you need at least 24V, and the best audio quality will be achieved by 48-56V Average power consumption with normal listening volume is just 0.1 to 0.2A, while short peaks are higher. So the amplifier can last a while powered from a battery supply.
We have available a few different suitable power supplies. You can also use any small computer adaptor style 18-20V power supply, but max output will be limited by the adaptor's max output, and some adaptors might send a noisy low quality DC signal that will affect sound quality. Plug must be center pin positive.
The Meanweel GST280 is a 280W adaptor style power supply that is ready to be used with the udp320 and provides the easiest and quickest way of getting music out of your speakers. There is no on/off switch so you can either keep the amp in standby mode by turning volume fully counter clock wise, or pull out the mains plug from the supply. 280W will be sufficient in most situations except if you'll use it for some kind of constant max output drone bass low ohm constant 2X150W output.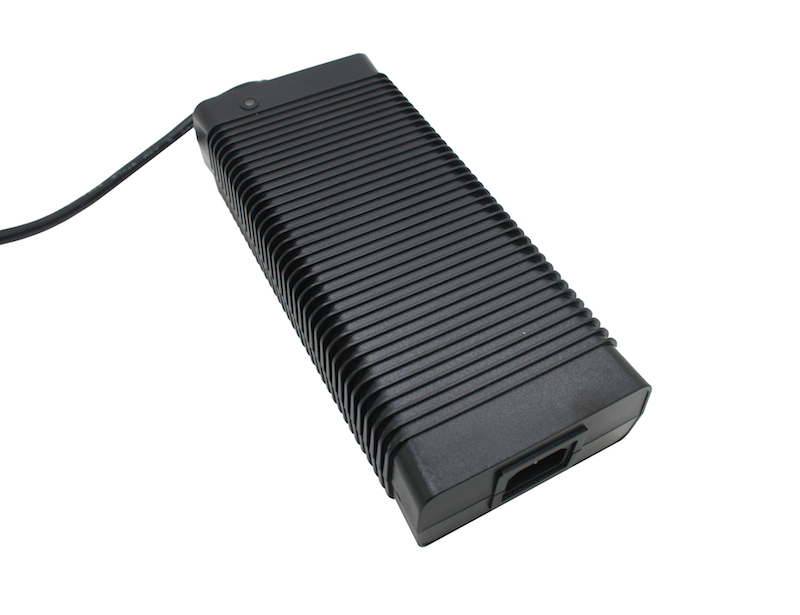 Connexelectronic SMPS300RS 48V is made for audio and is a high quality, low noise power supply. It comes as pictured and needs to be installed in some kind of enclosure. You need to connect the wires for input AC and connect the output DC to the amp.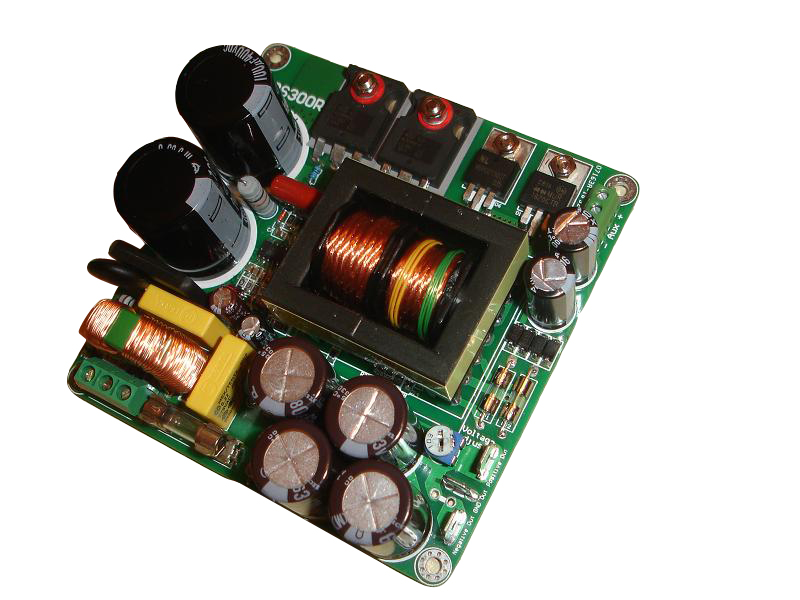 Meanwell LRS-350-48 is a good quality SMPS at a low price and doesn't necessarily need any additional enclosure. There is a fan that will start if a constant high current is drawn, however this is not the case with normal listening with average speakers.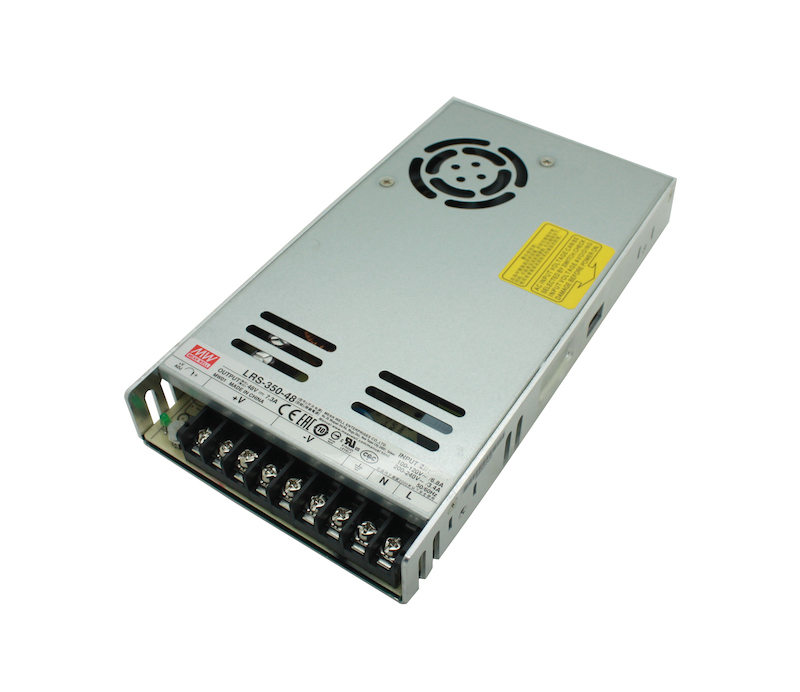 The Gopert 0-60V adjustable power supply is another option for the UDP320. It's fairly simple to hook up and connects to the mains cable directly. For the DC output you'll need to fasten the DC cable to the outputs. You can use banana style connectors for this. This power supply provides a low noise DC output, but the power supply itself can emit some high frequency noise.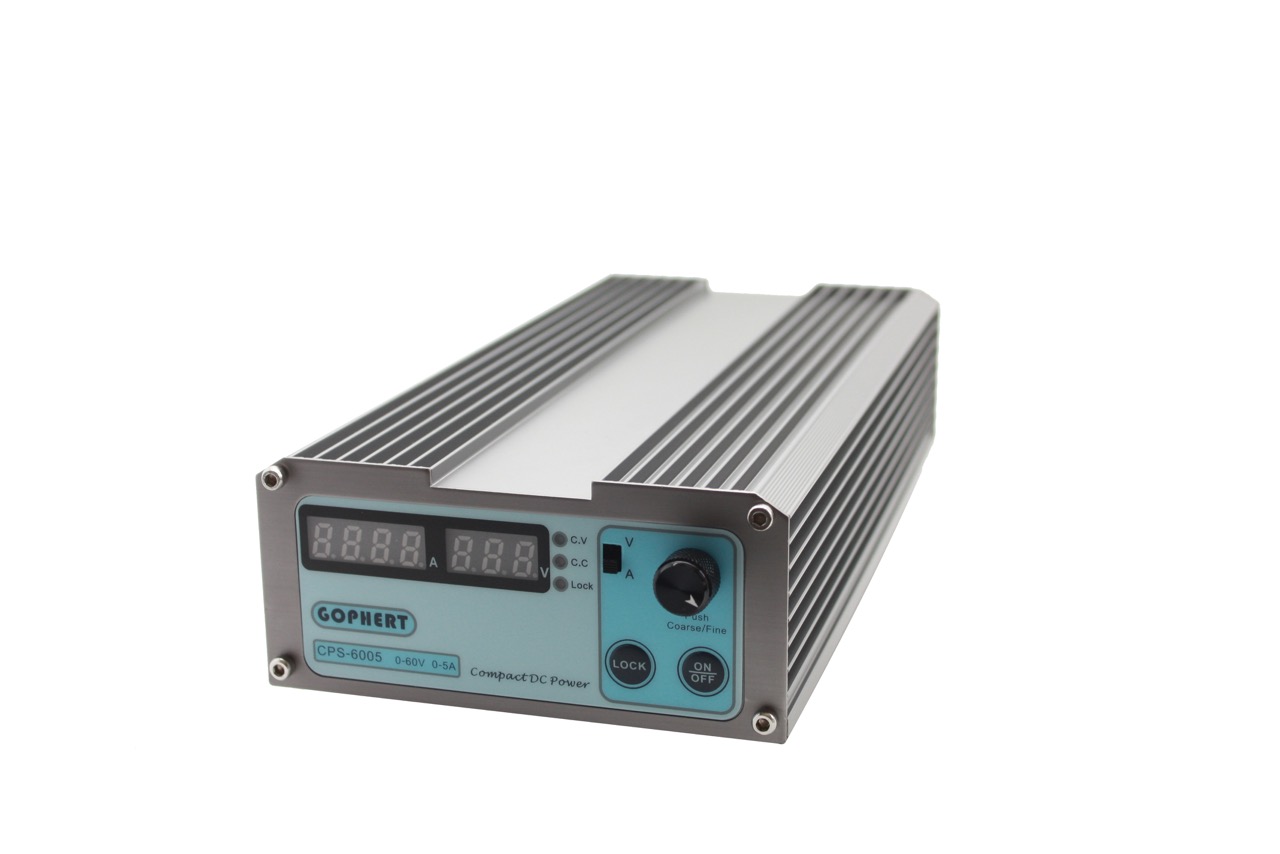 We also have the 34V adaptor that we originally made for UD80 and we now sell at a discount for $39 (was $69). You'll can get up to 2x80W when using this 34V supply.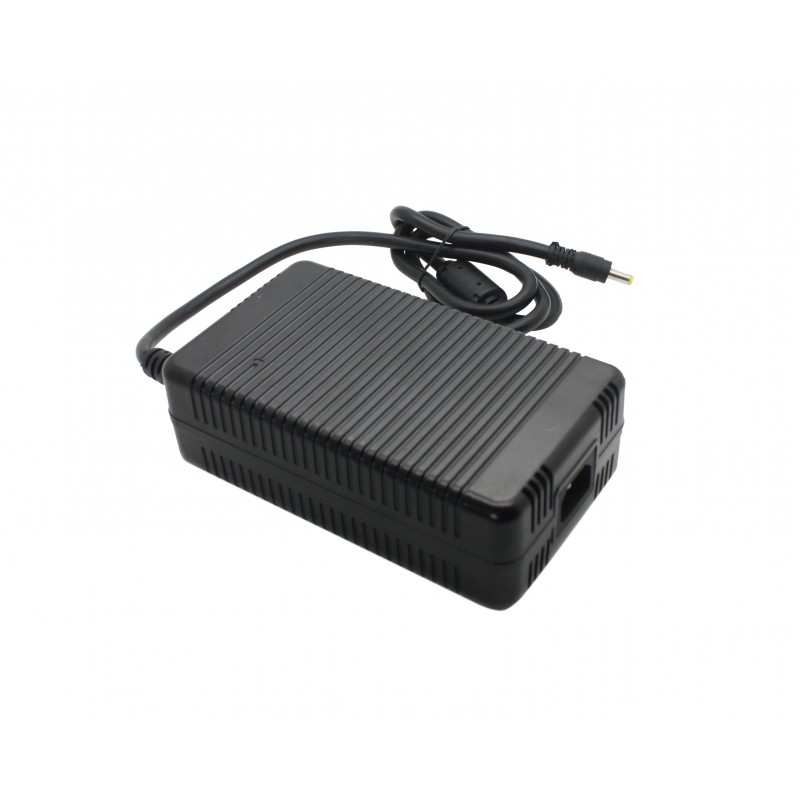 We have a cable available with the 5.5/2.5 connector that can be used with SMPS300RS, LRS-350 and Gopert.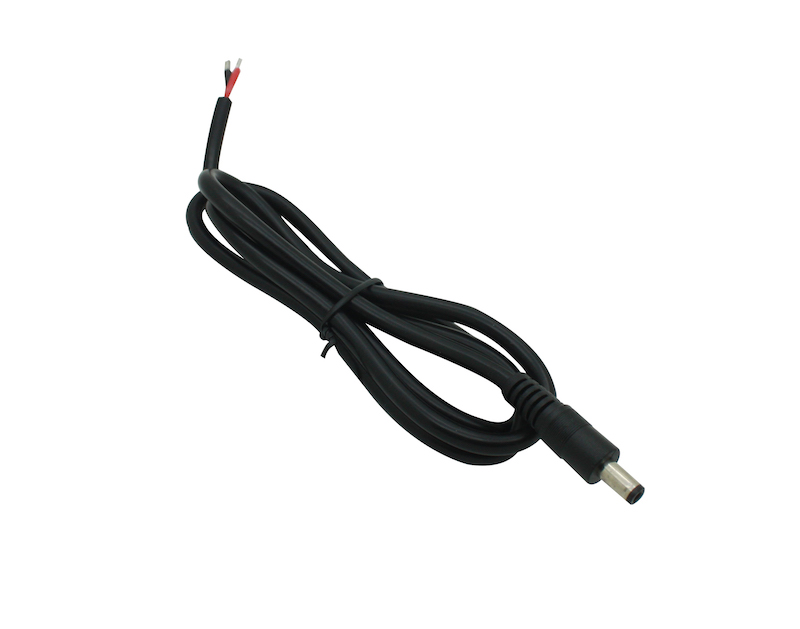 model: udp320
​